By EMG Inspired Staff
An adventurous Russian-born photographer recently captured some outlandish landscape images of Socotra—an island of extraordinary geography off the east coast of Africa and Yemen. Words cannot properly describe some of the pictures the trip produced.
Daniel Kordan, a Nikon ambassador who now lives in a gorgeous villa in Tuscany, journeyed to Socotra with a mission to capture the unique island's stunning features, including its remarkable flora and white sand dunes. He describes the island as "one of the most stunning places on the planet to photograph."
Among the top spots Kordan visited and managed to capture on the island was the Diksam Plateau, a spot that hosts the Dracaena cinnabari, otherwise known as the "dragon blood tree."
The tree, of distinctive, eye-catching anatomical form, bears a legend for its peculiar name: the first dragon blood tree is said to have been formed from the blood of a dragon wounded battling an elephant.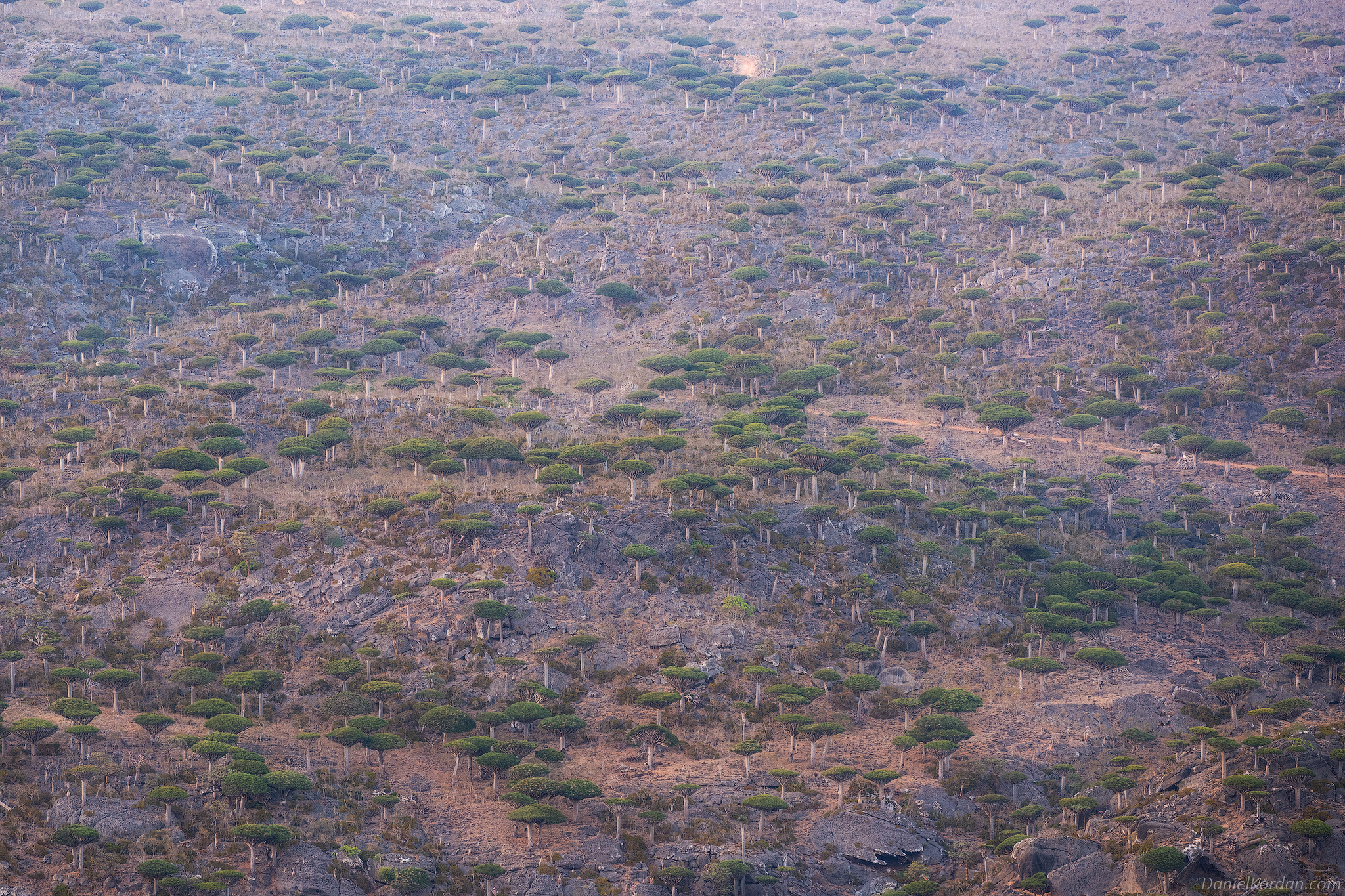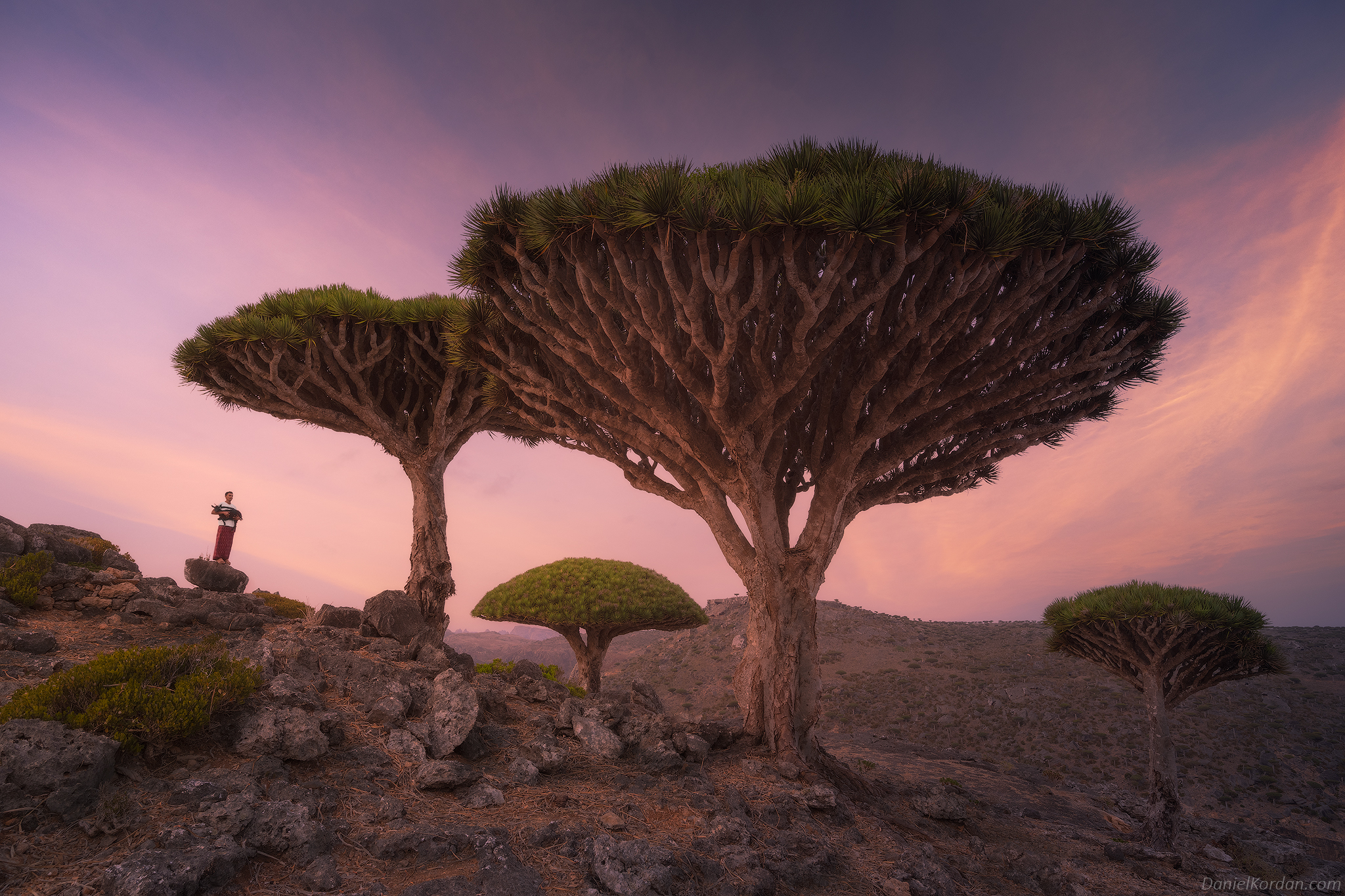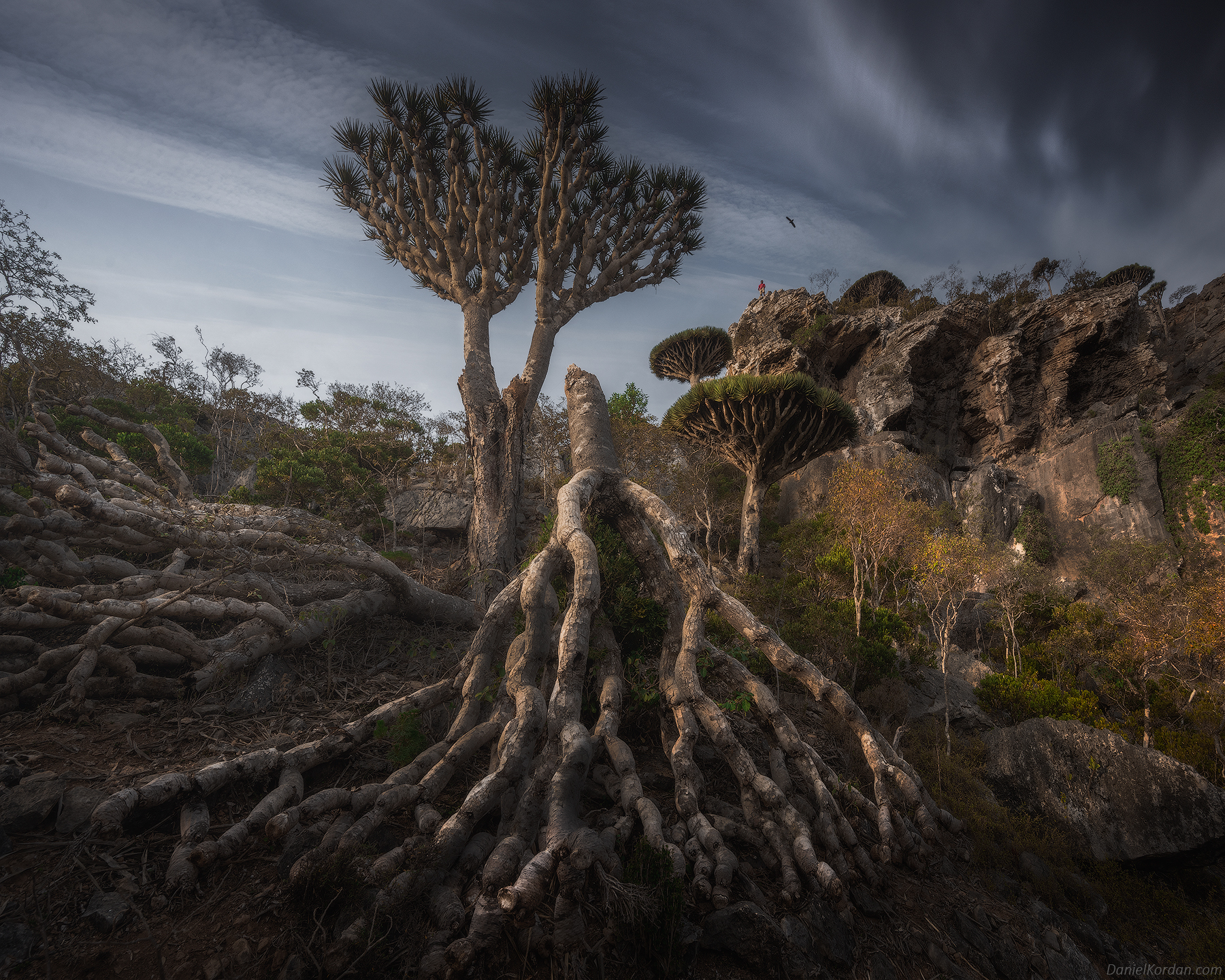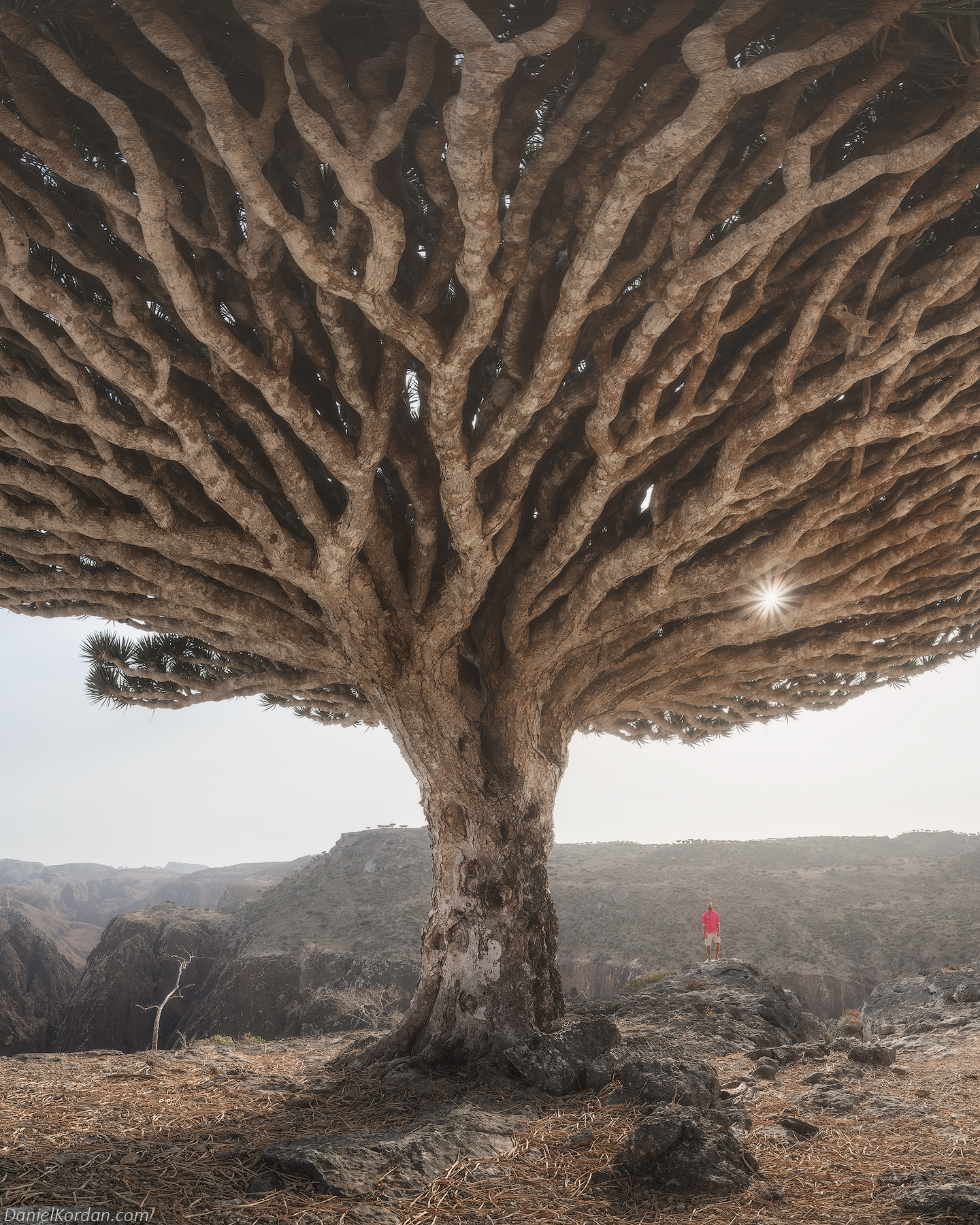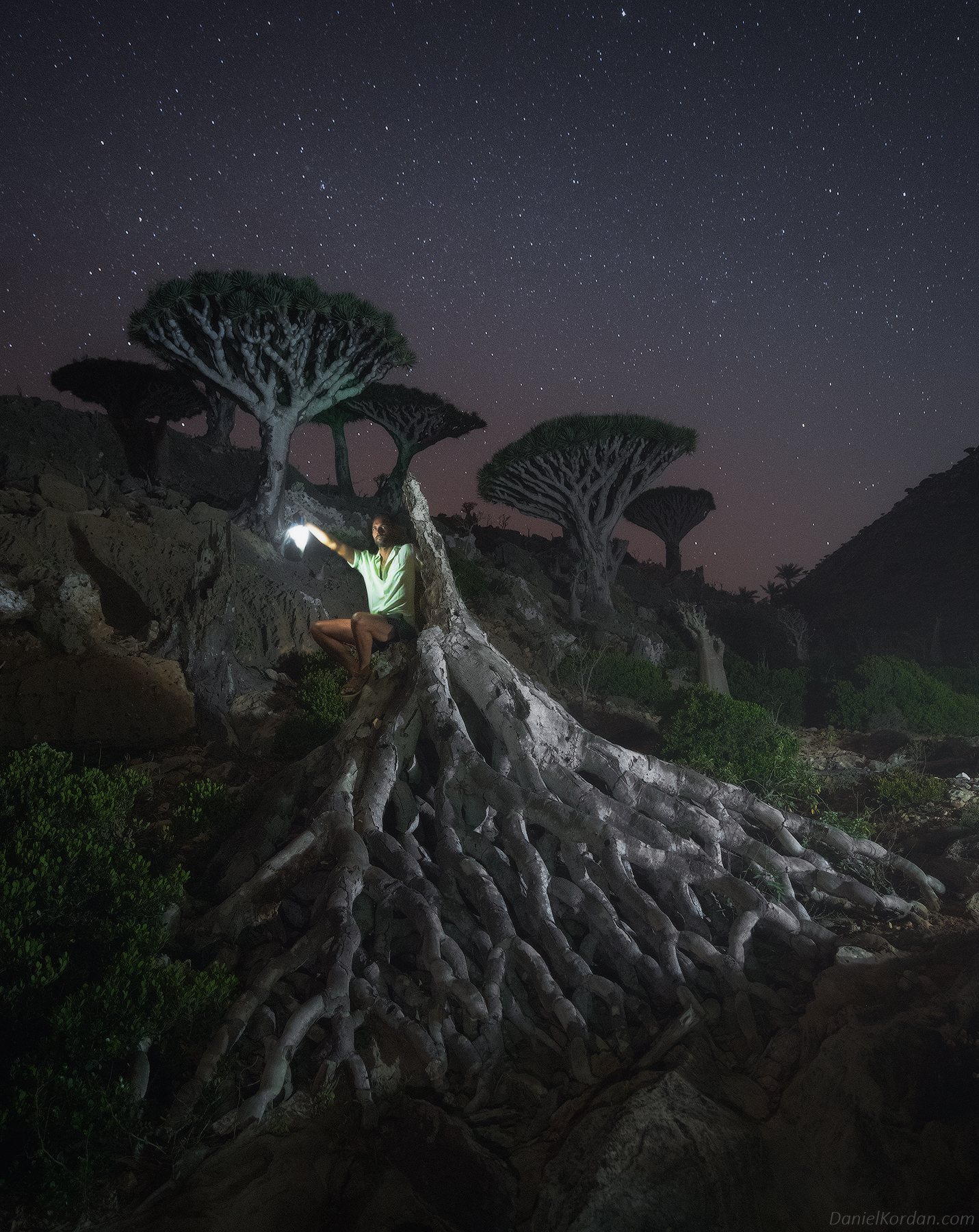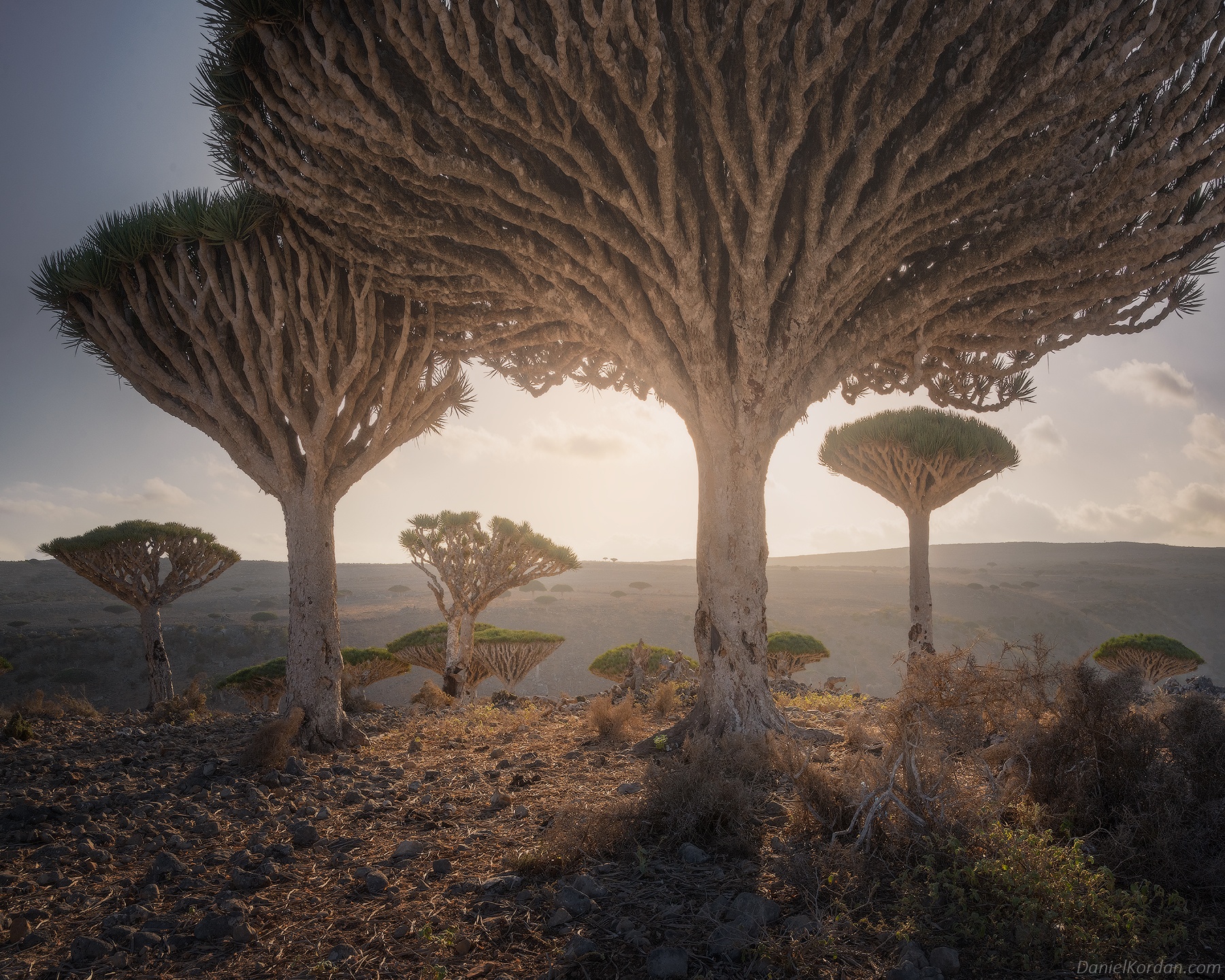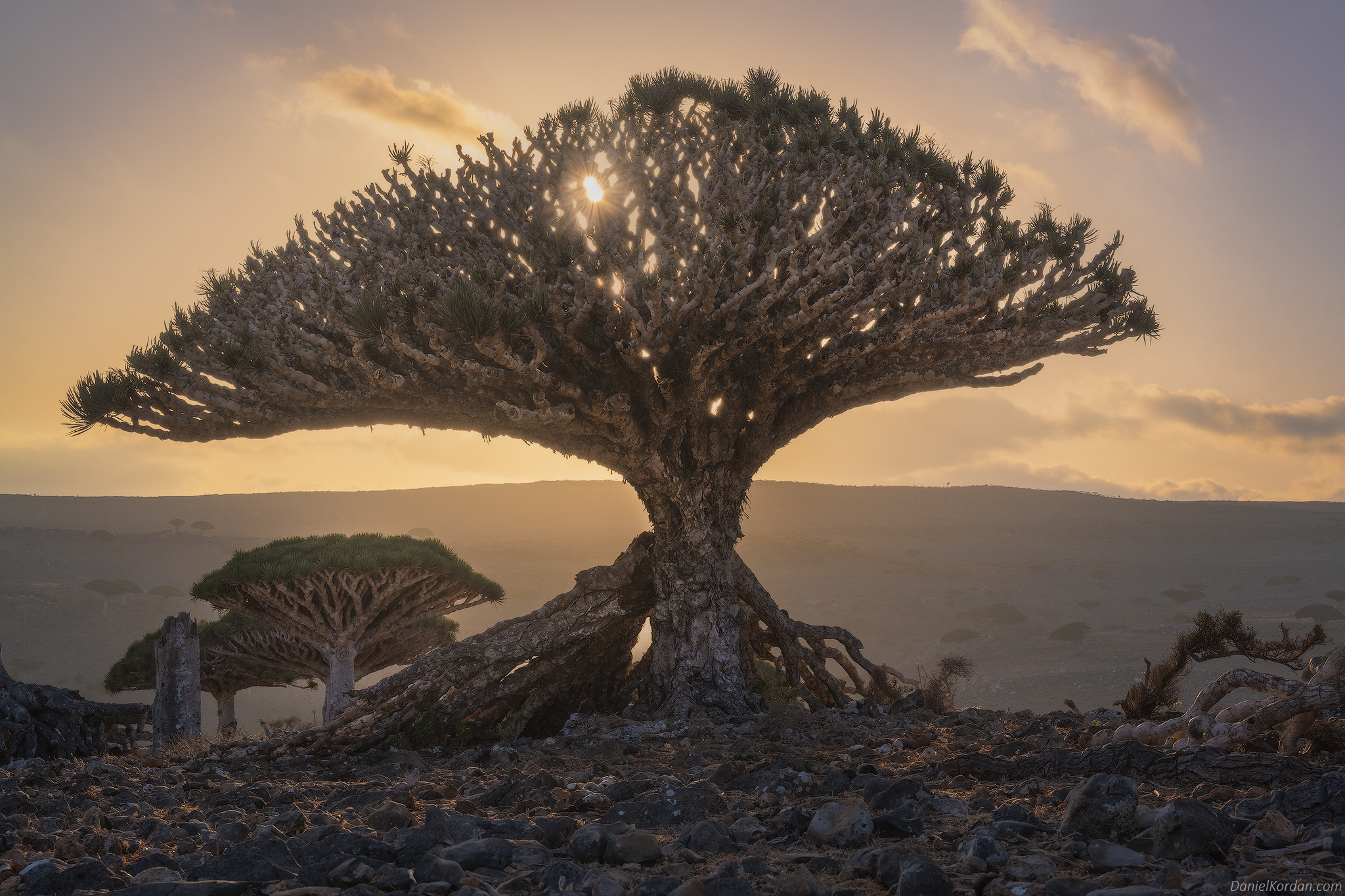 Many of the photos of the plateau were captured at night, in an environment with less light pollution and a clearer atmosphere.
In order to take shots like these, the photographer advises choosing a week with no moon when one can capitalize on a low-light, starry background.
Kordan went on to shoot what he dubbed to be "Eden" itself, a valley featuring "unusual" blooming roses amidst frankincense trees and a surreal purple morning sky—a spot he describes as "purely magical."
The traveling photographer shot the scenery at sunrise against the morning light to make the flowers really sparkle.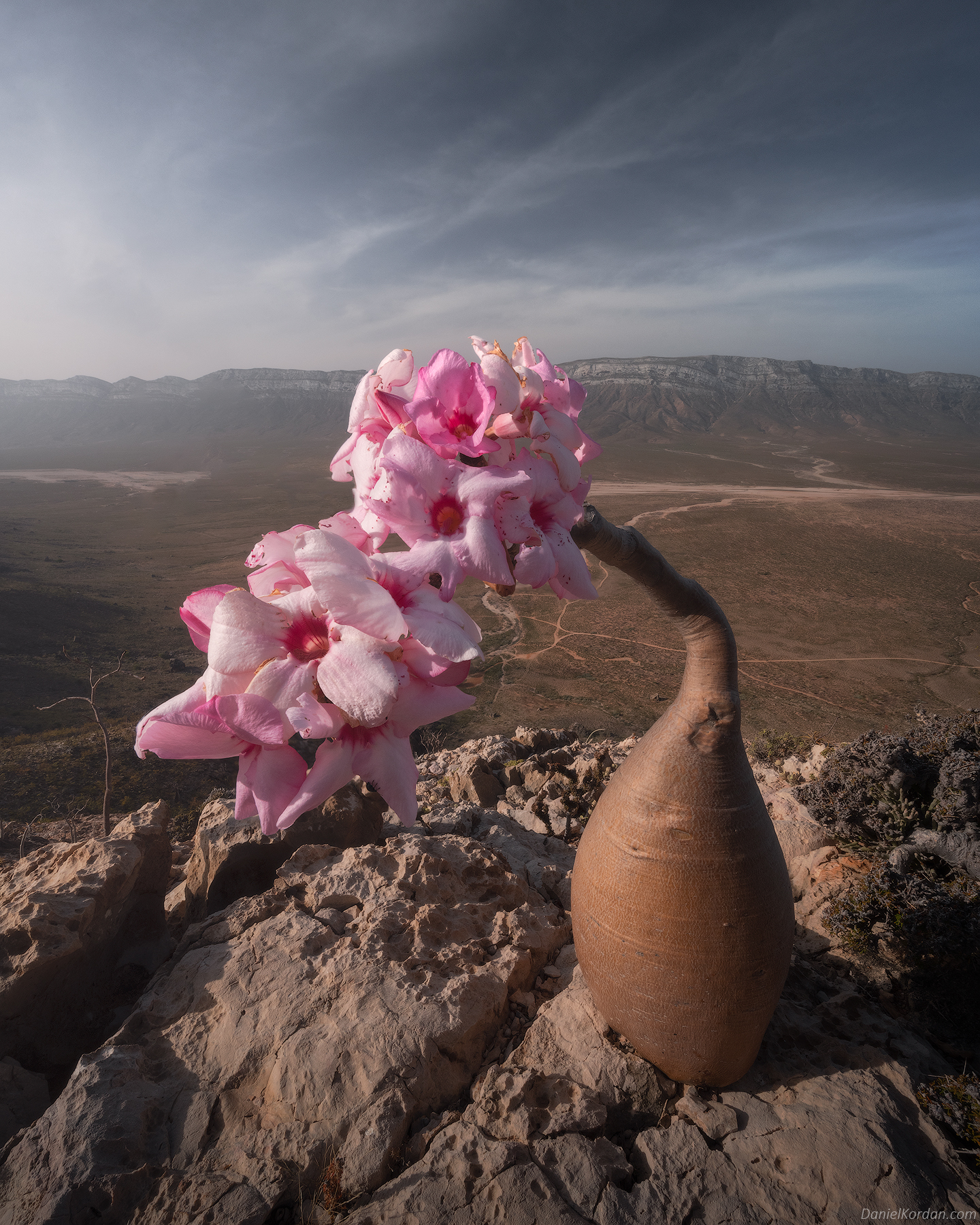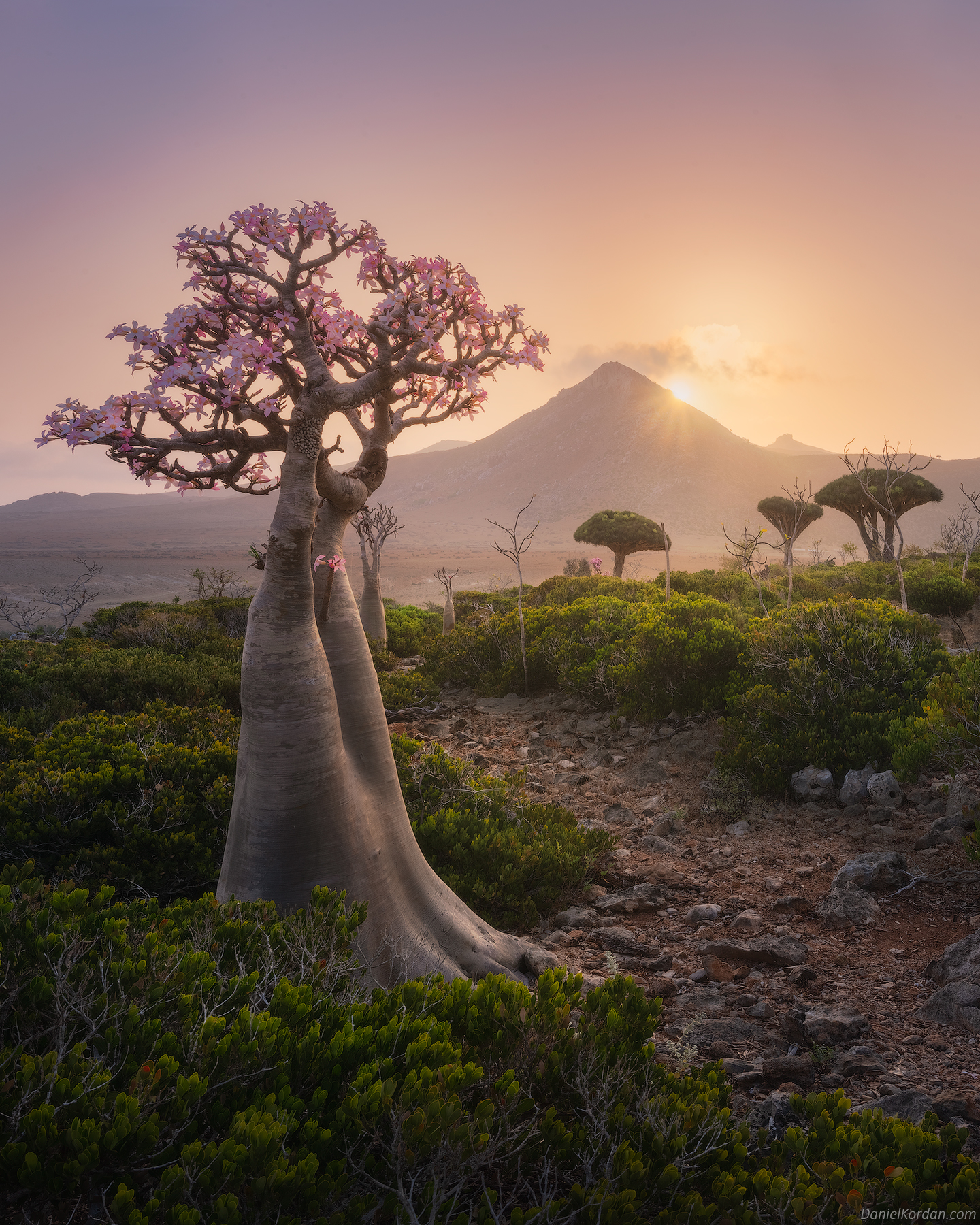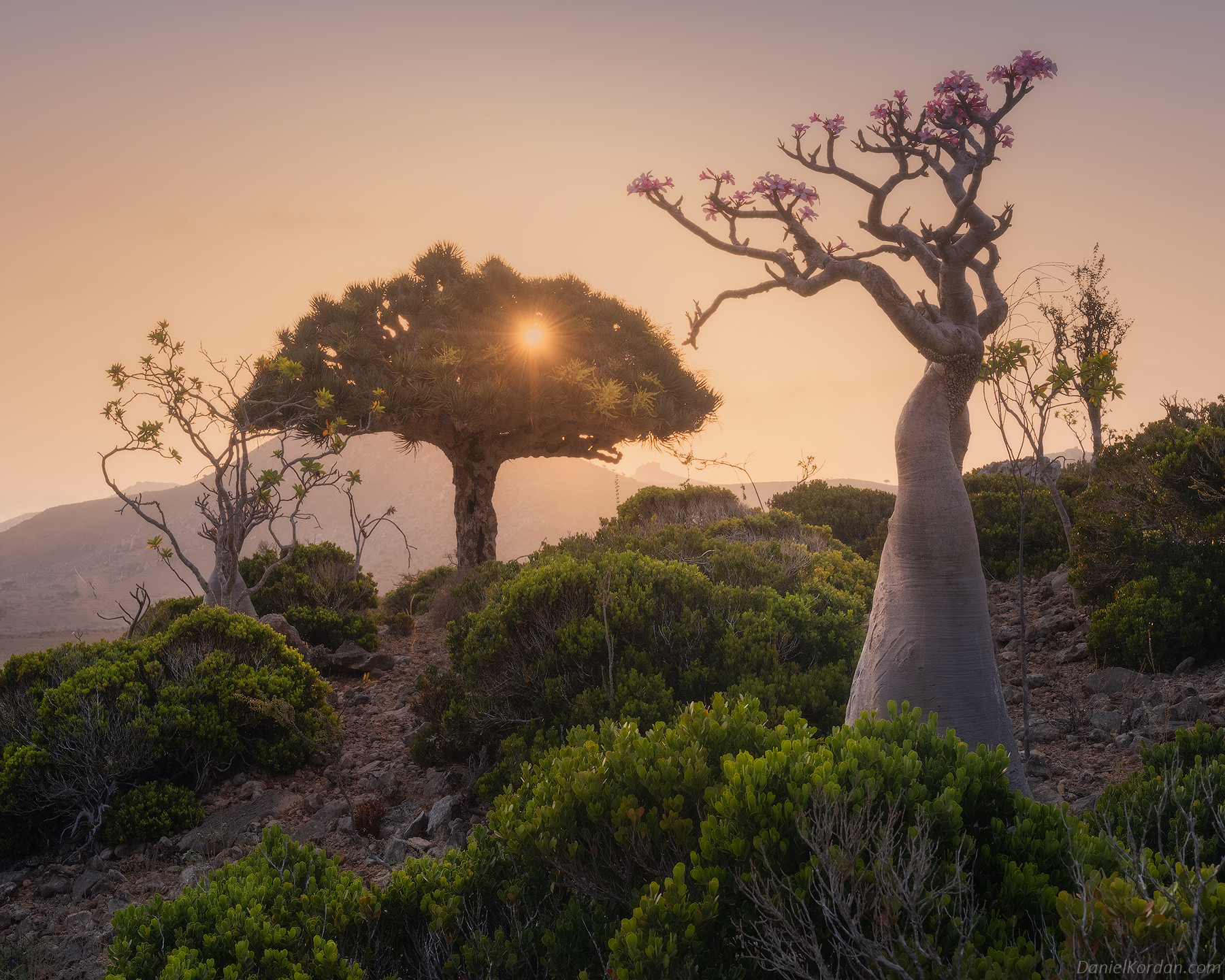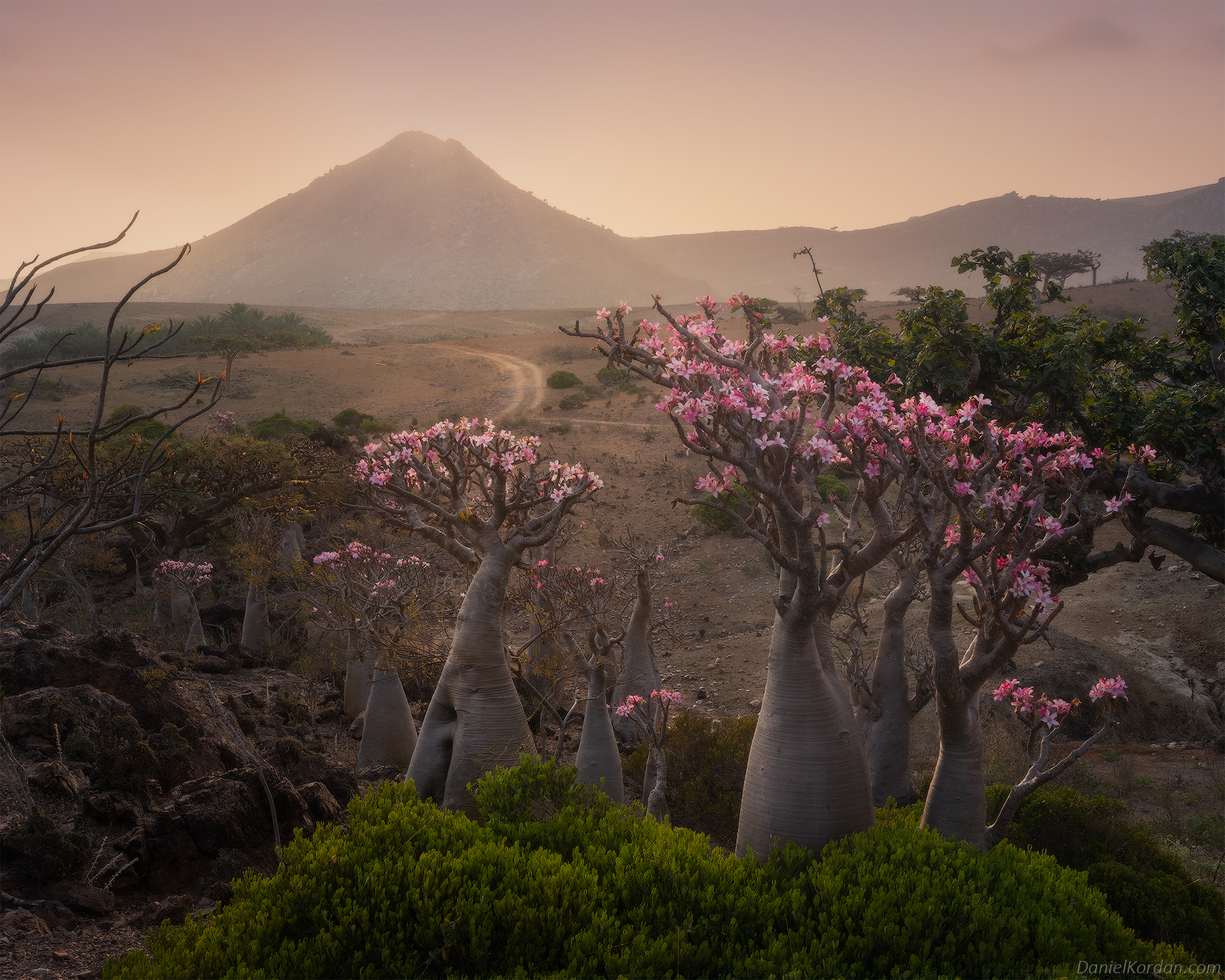 Kordan also visited the white sand dunes of Socotra's spectacular coastline, with silky lines of sand rising gracefully and then plunging into a gorgeous turquoise sea. He shot the photos after sunrise when there was plenty of light, to produce an incredible contrast of lines and textures. Offering insight into daylight shooting, he noted that such light conditions will make the sands appear pure white.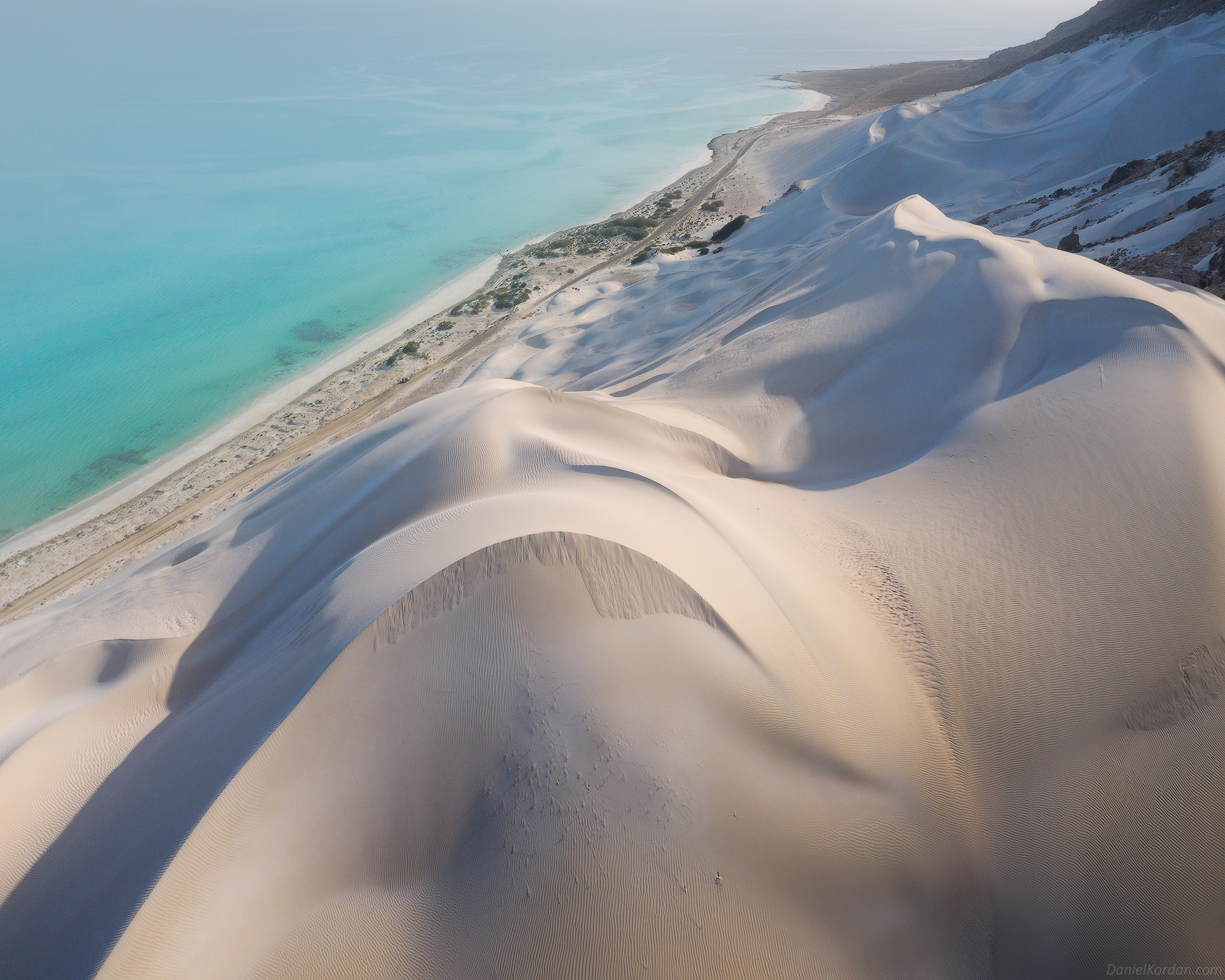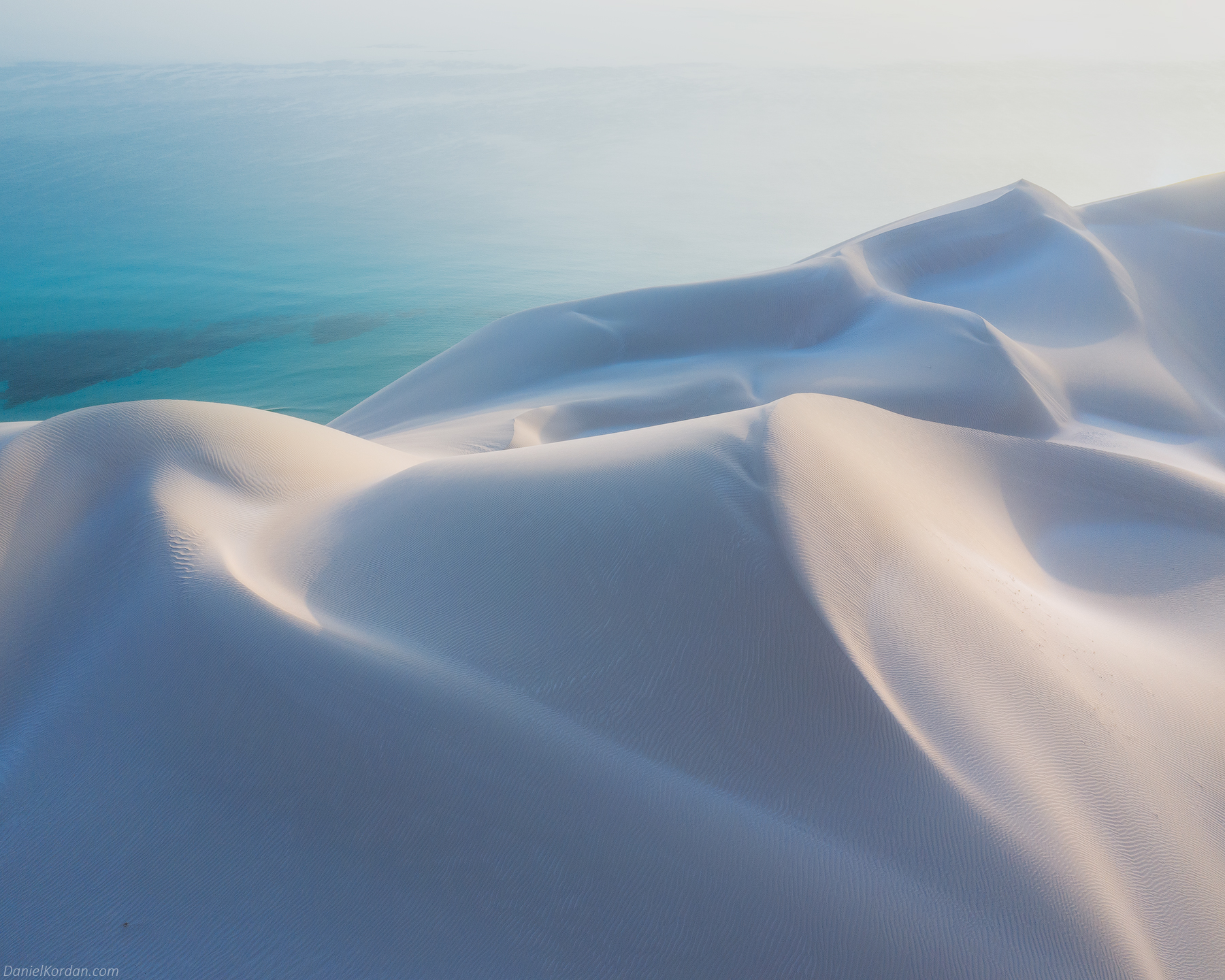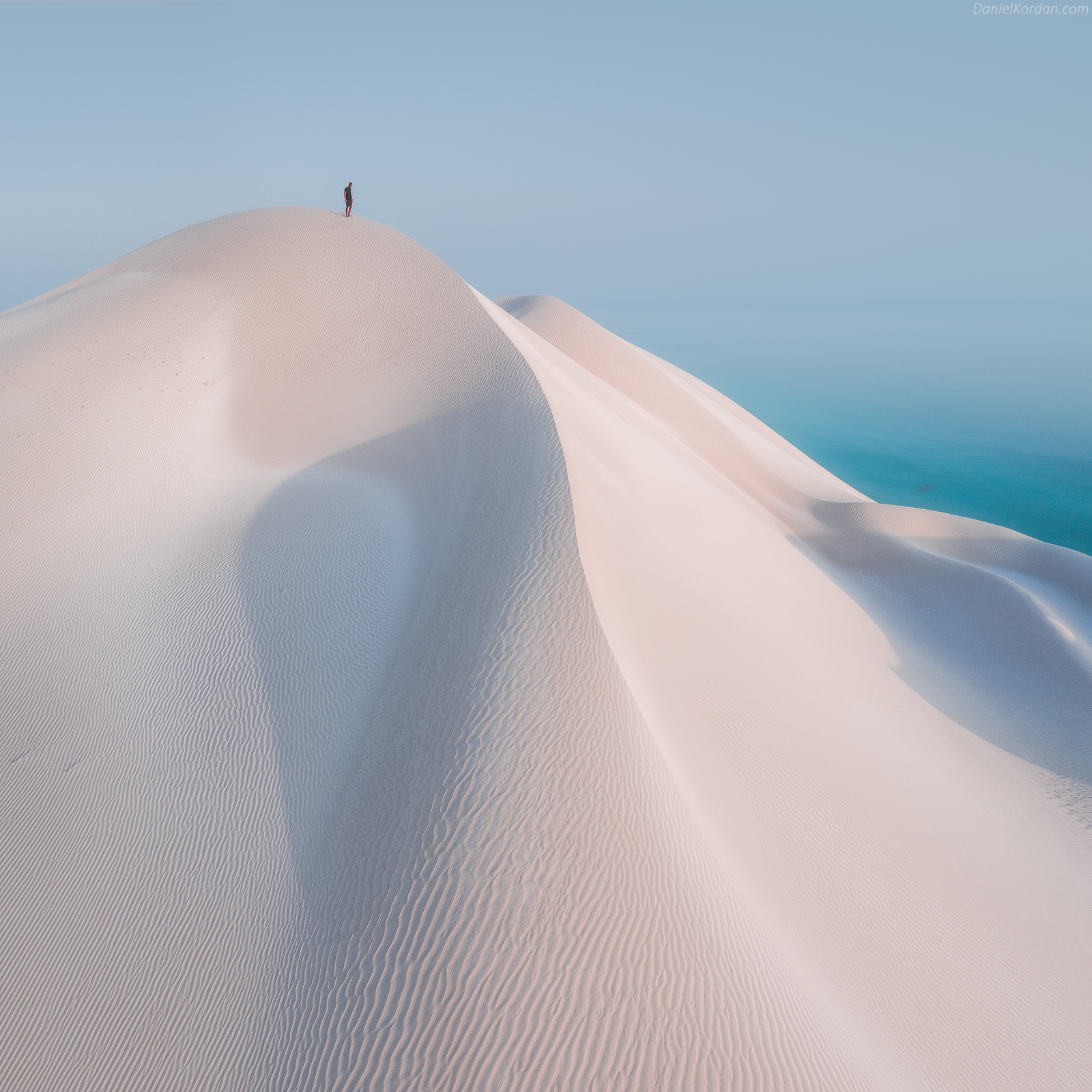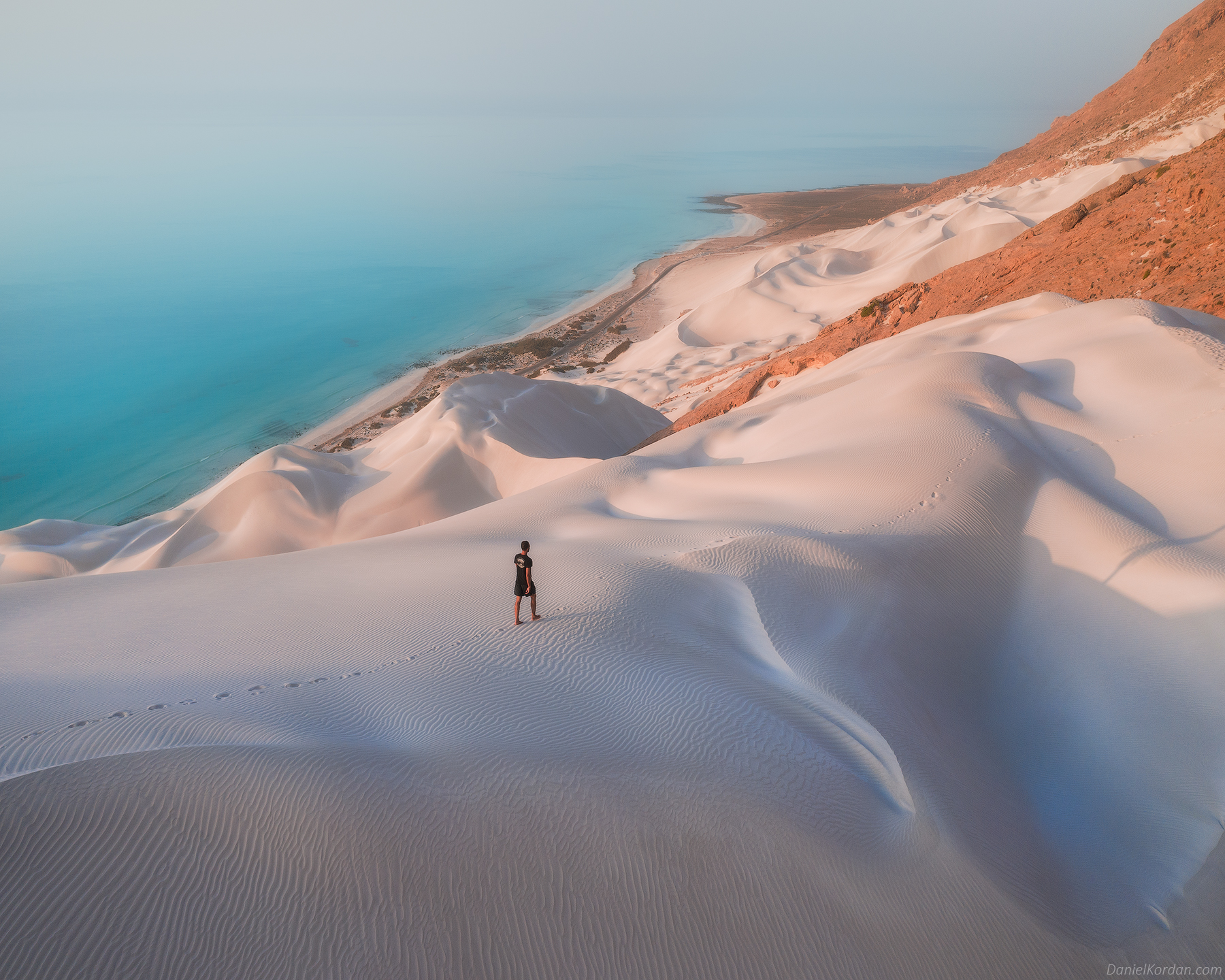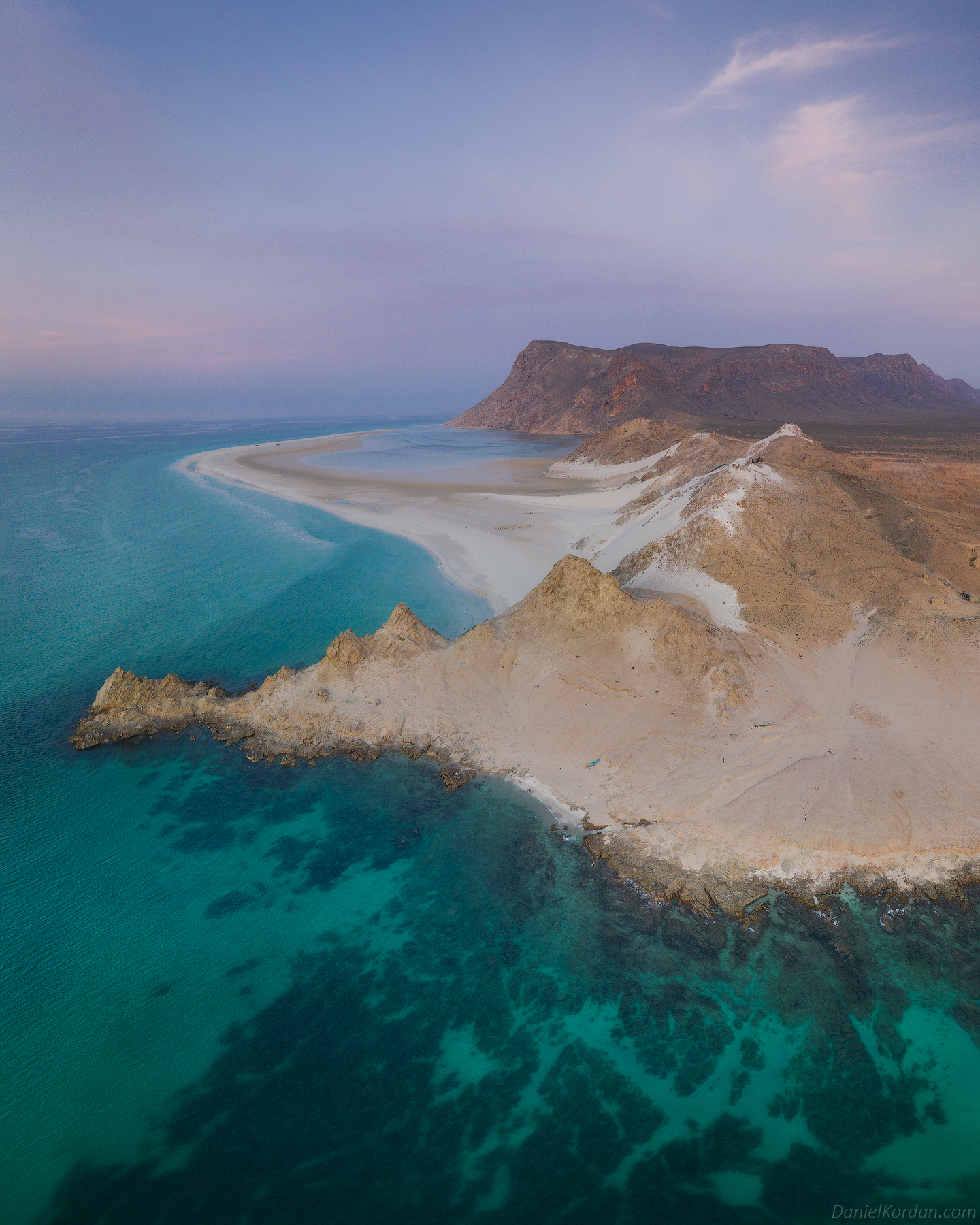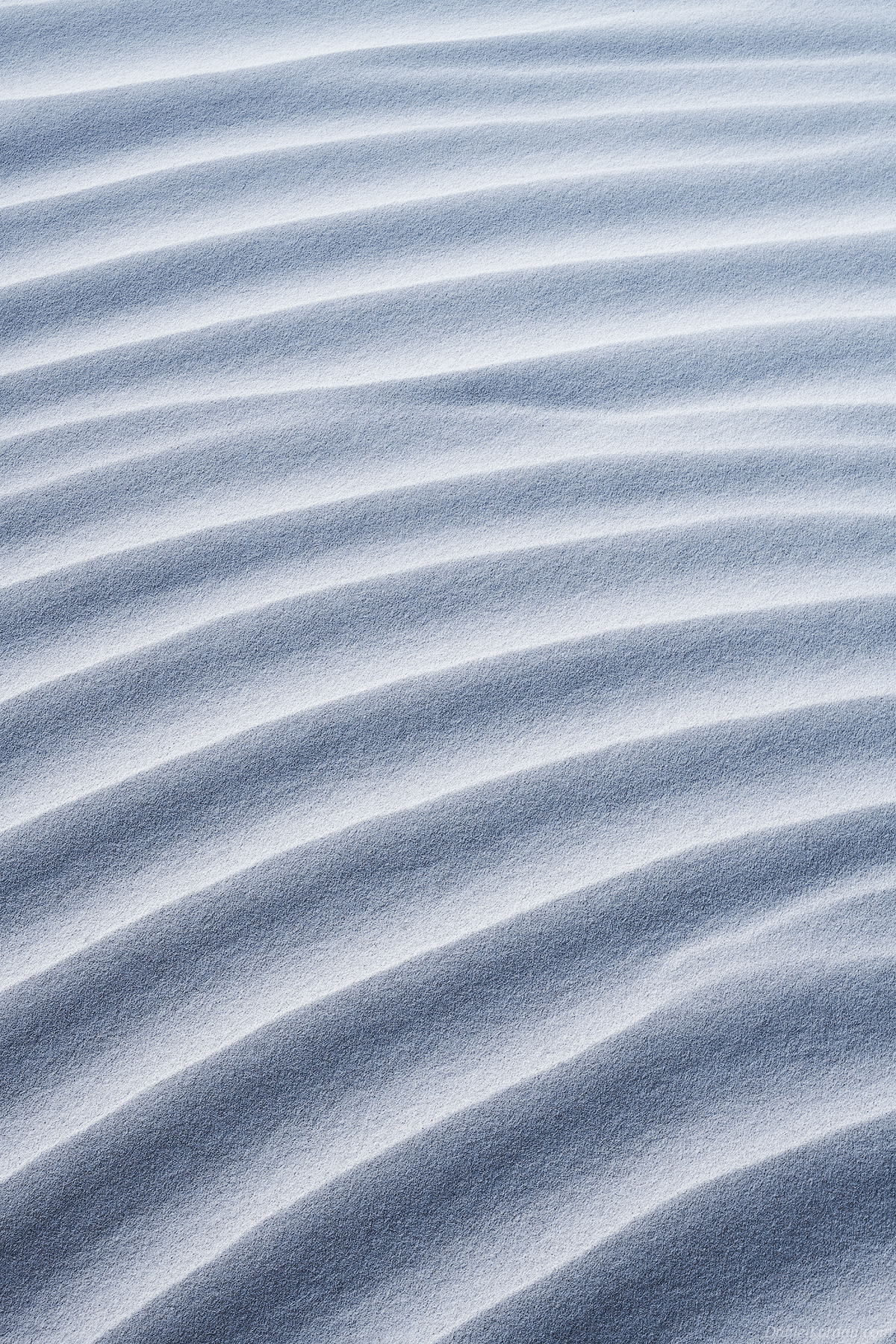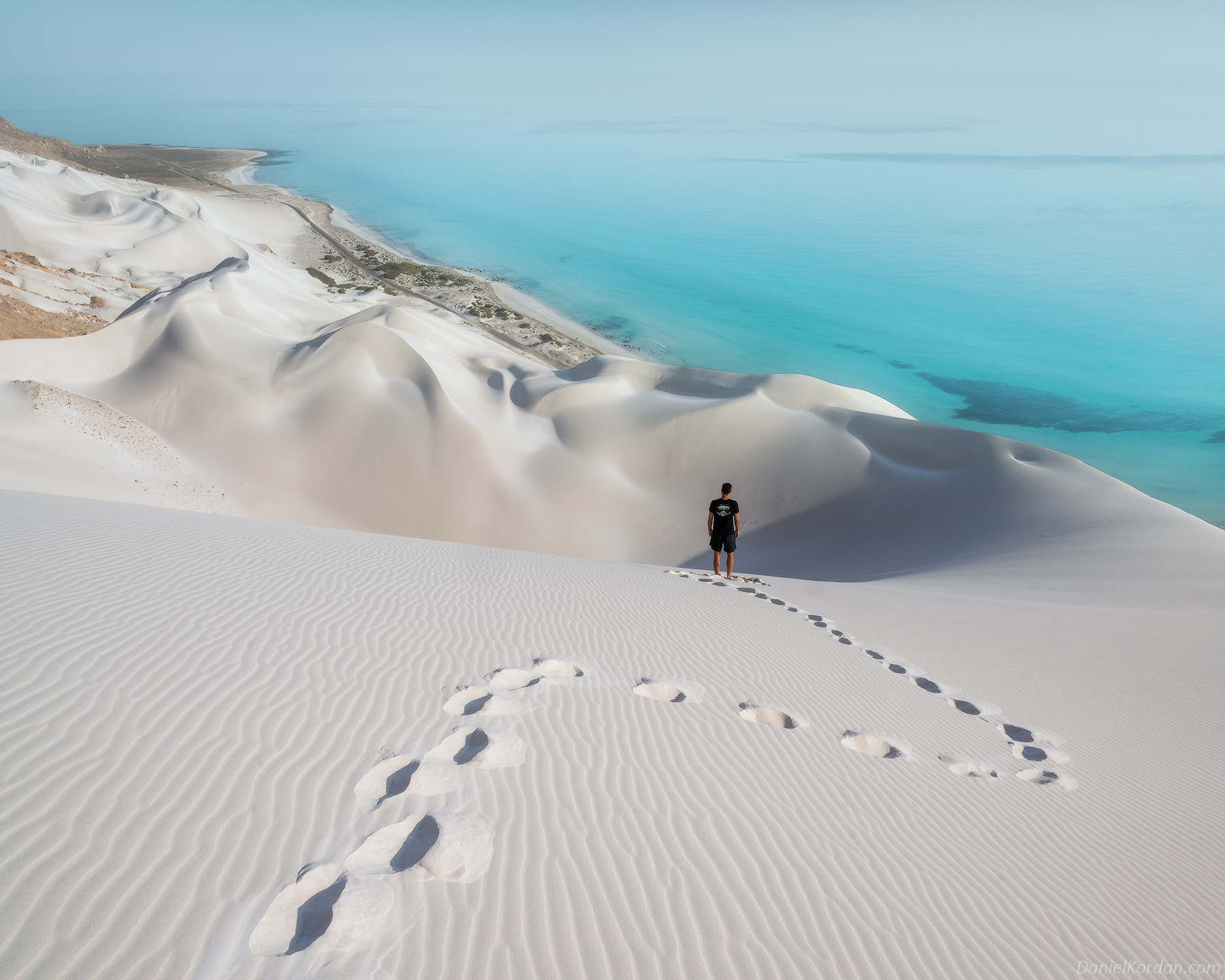 Delving further inland, the photographer visited and shot the Zahek white sand desert with its equally spectacular, though less pronounced, sand dunes, before lastly visiting the village of Qalansiya—Socotra's second-largest settlement.
The village, situated next to the Arabian Sea, lies near a body of water called the Detwah Lagoon, with picturesque beaches—and some lively local inhabitants who made an appearance in the shoot.
Kordan advises fellow photographers wanting to snap pictures of the villagers to arrive 30 minutes before sunrise, allowing time to set up and find the perfect spot in preparation for the locals' arrival.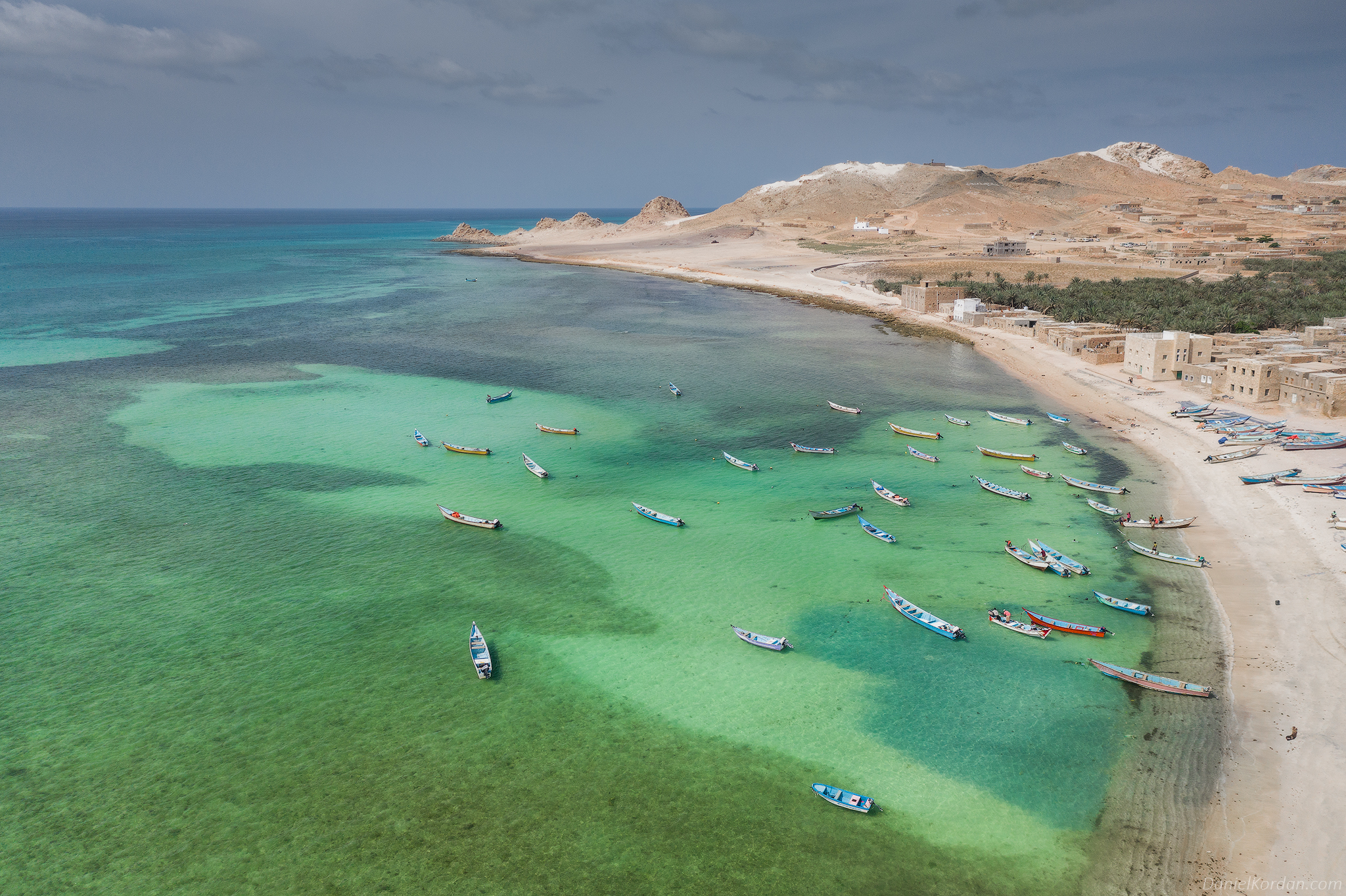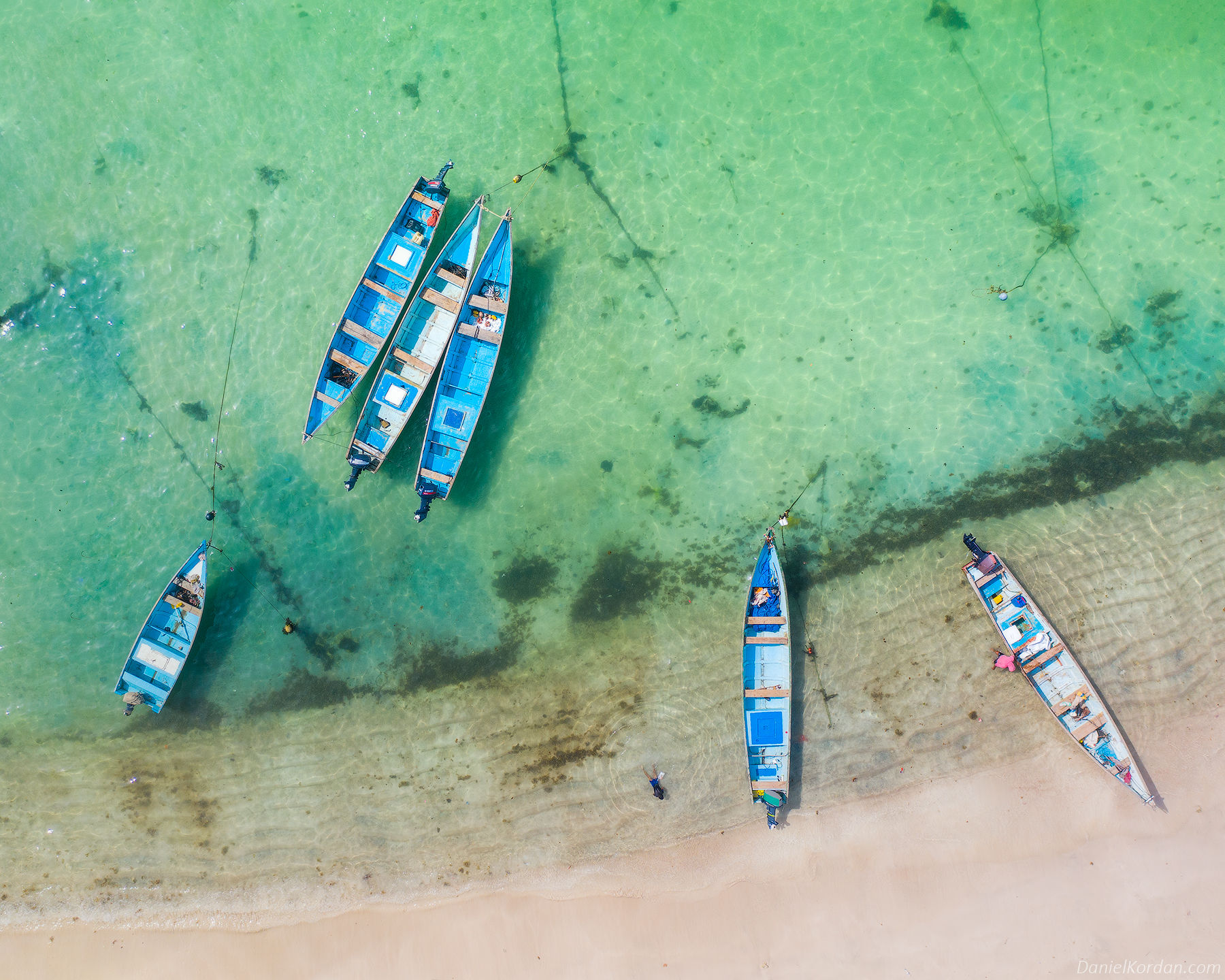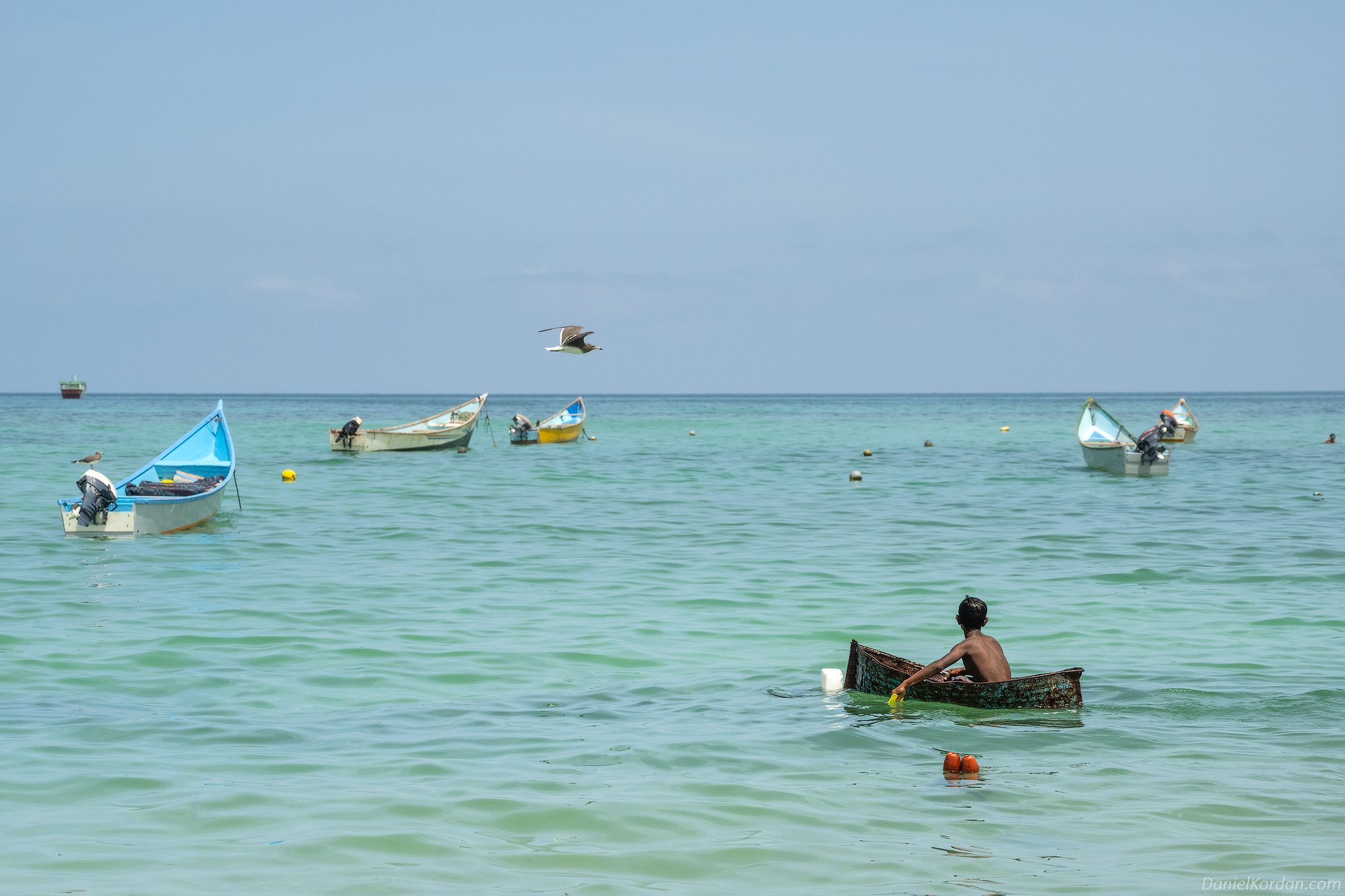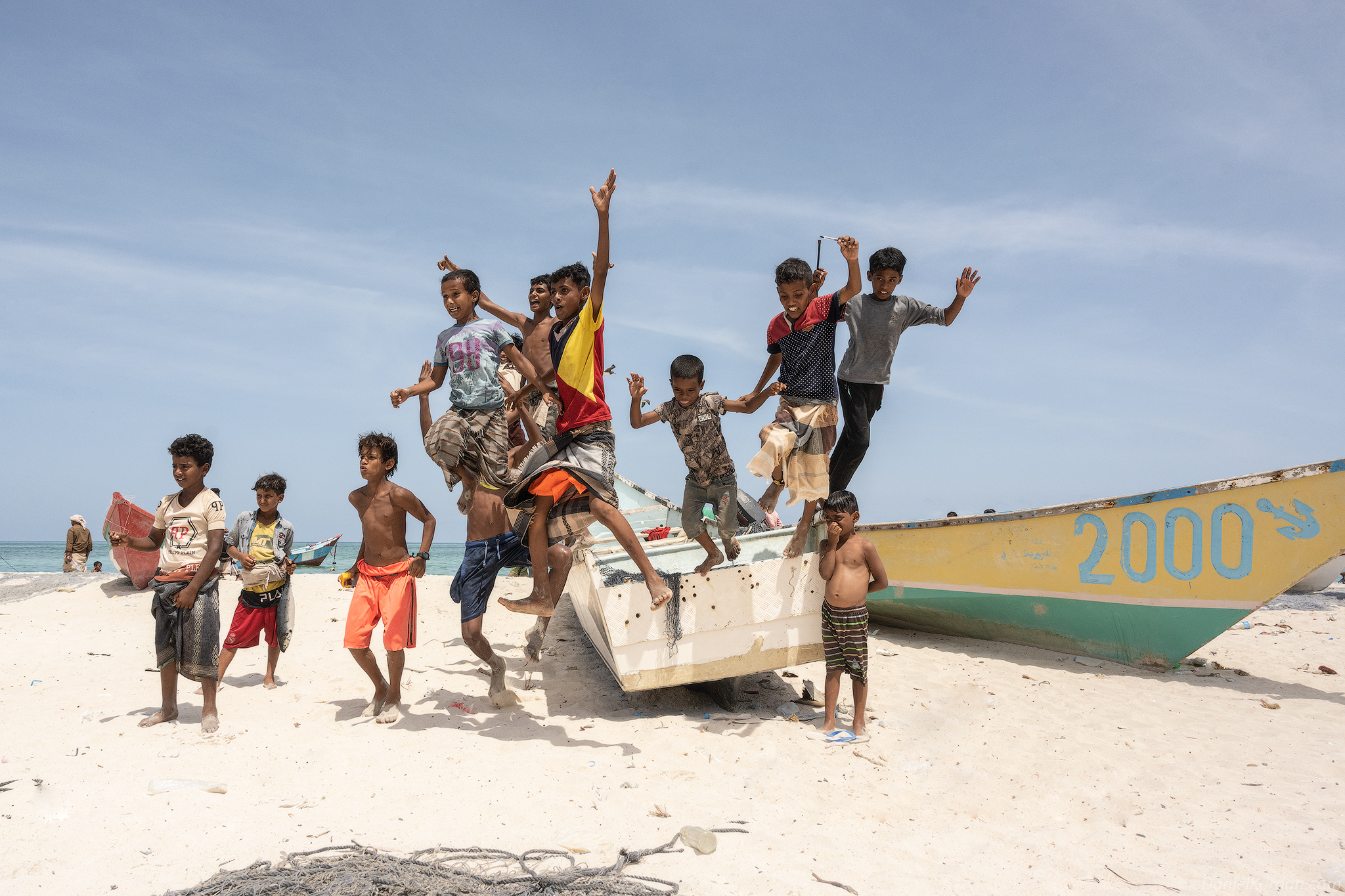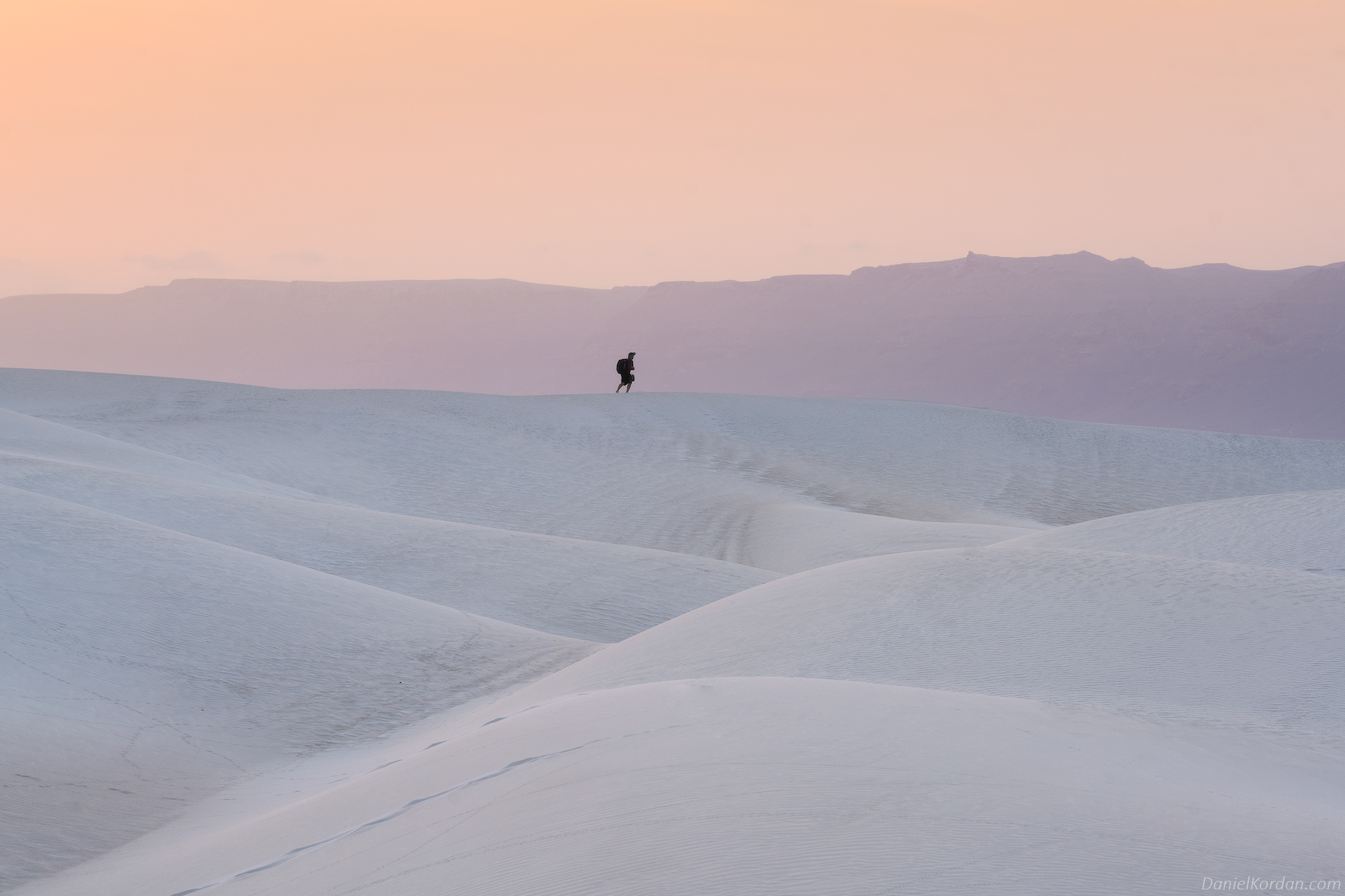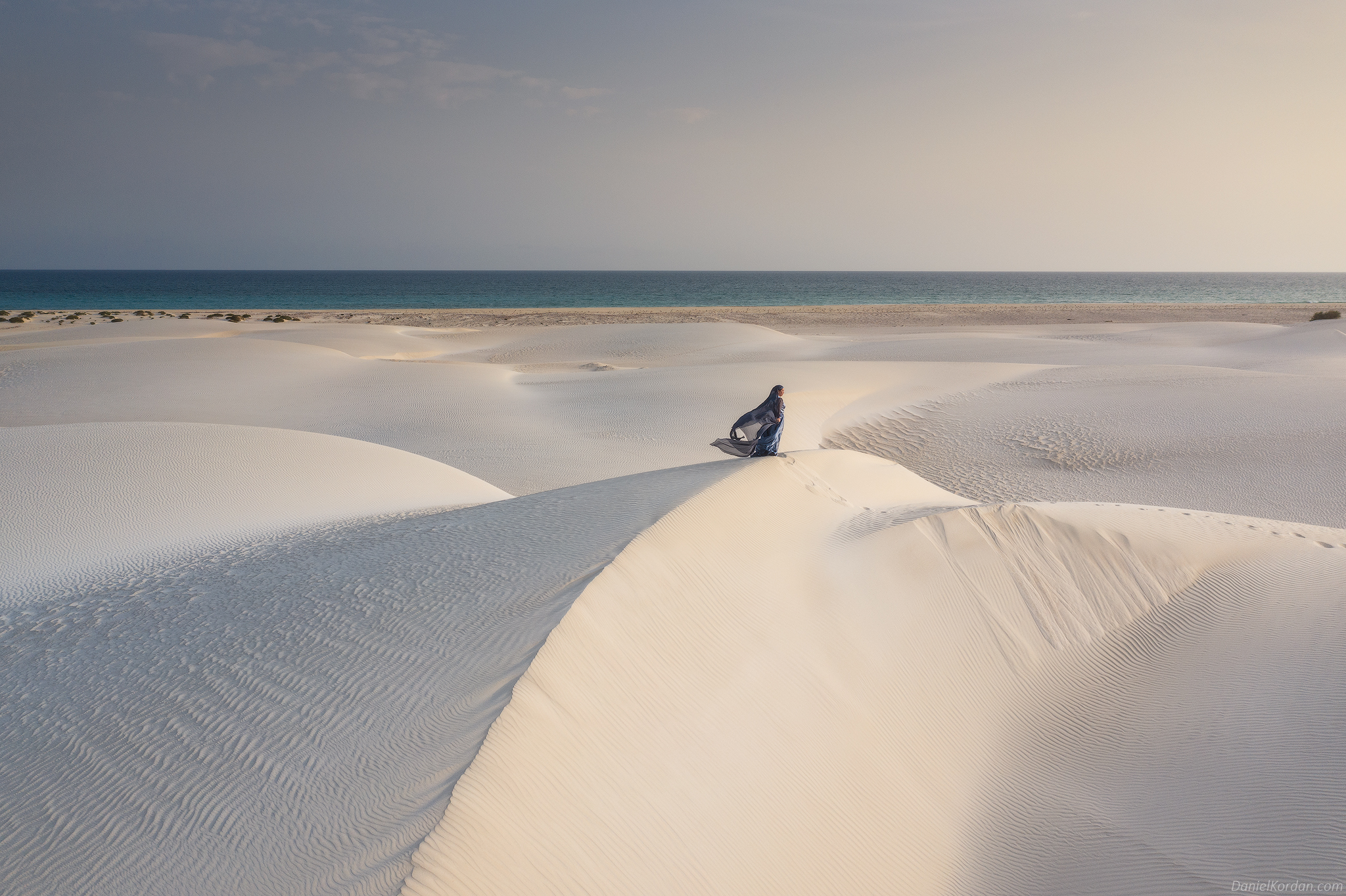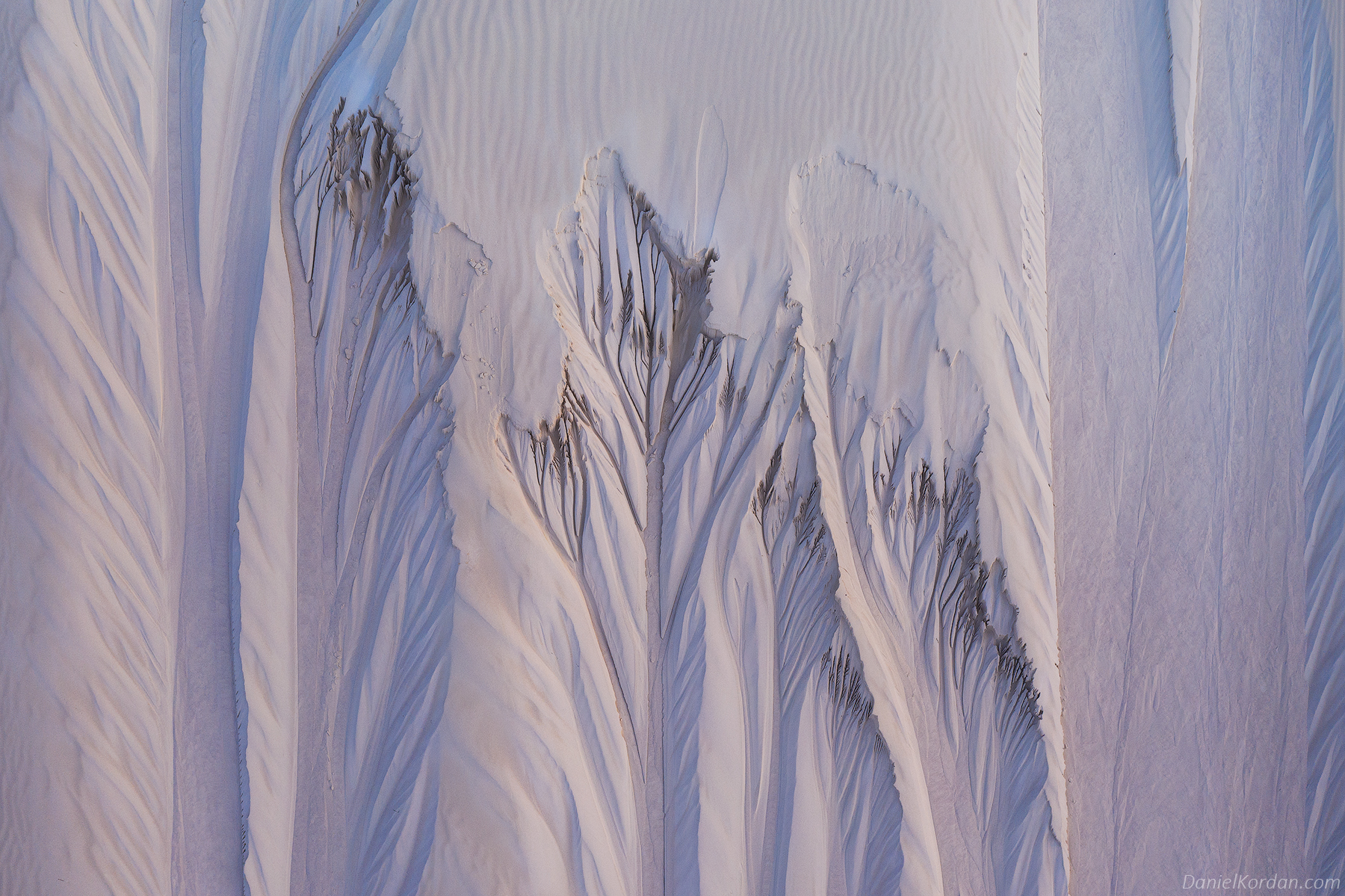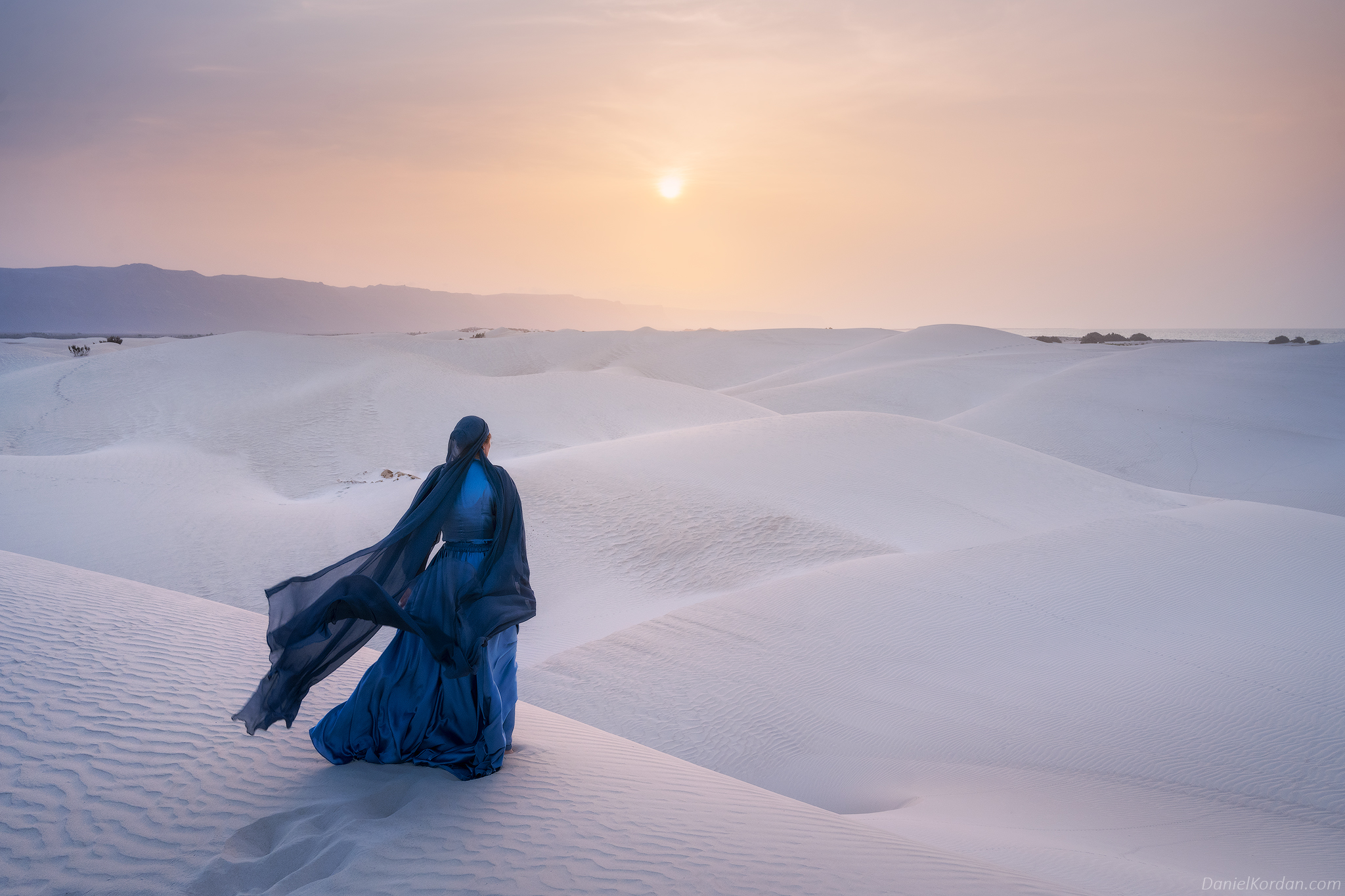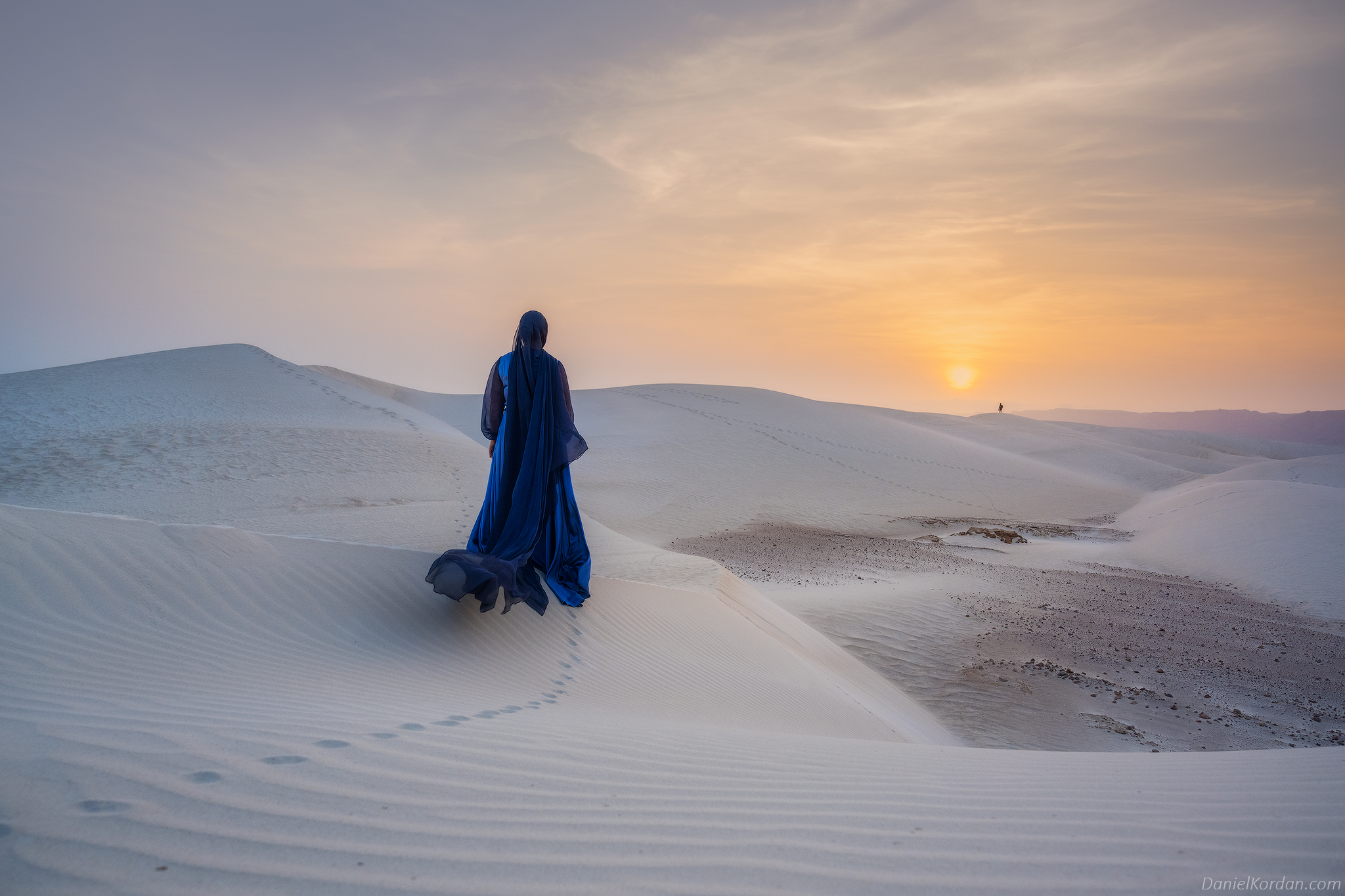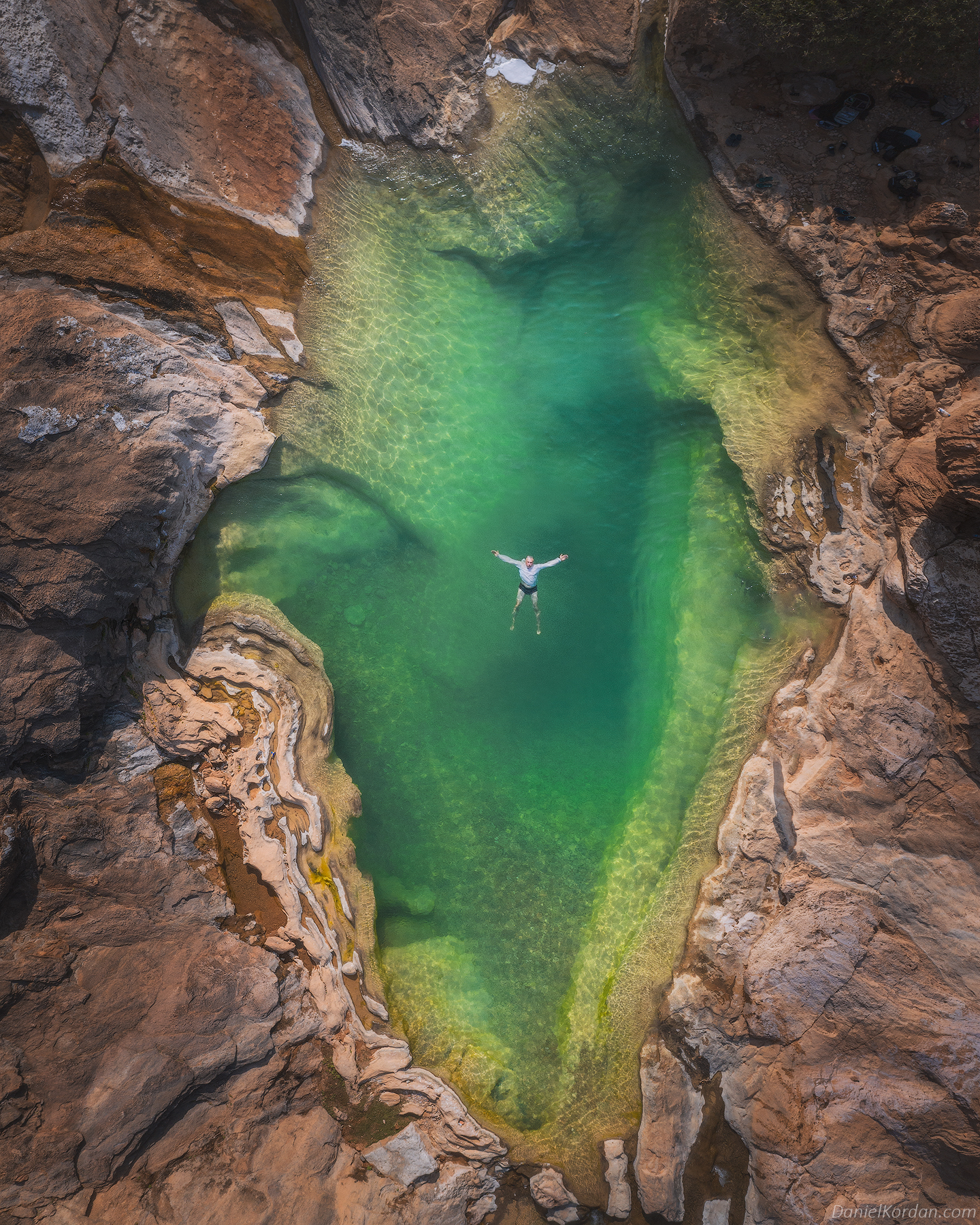 Kordan made the trip via charter flight with a group of fellow photographers, partnering with a local agency that provided them with Yemeni visas.
He warns that Socotra has "zero tourism" and no fancy hotels. He stayed in a tent in the wilderness during his trip, bathing in natural freshwater pools and cooking meals on open bonfires.
Kordan started developing an interest in photography as a child, growing up in a beautiful lake region near Moscow.
Since beginning his photography career, he's won several awards. In 2013, Kordan won the National Geographic Russia contest; more recently he won the Golden Turtle 2013 Nature nominations, among other awards.
Share your stories with us at emg.inspired@epochtimes.com, and get your daily dose of inspiration by signing up for the Epoch Inspired newsletter at TheEpochTimes.com/newsletter.